Dear Members and Friends,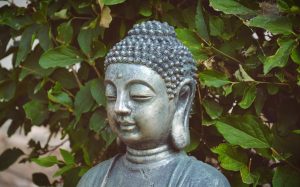 We are living in a moment in time when our society is constantly feeding us a diet of fear and anxiety. We do not have to eat that dish! In many of his statues, the Buddha is depicted with his right hand pointing straight up. That gesture represents what he is telling us, "Be without fear."
As spiritual practitioners, it is our duty and purpose to face all situations with an attitude of fearless optimism and that is the way we look towards our Spring semester here at the Theosophical Society. We have many wonderful events coming up including our fundraiser on April 4th from 4-7 pm. This event will include live music, poetry, food, a raffle, auction and a lot of fun. We are approaching this coming season with new speakers and exciting events so please stay without fear and know the Theosophical Society is an Oasis away from fear and anxiety.
NAMASTE,
Brian Burns
President/TS Deerfield