🙌

Miami/Deerfield Theosophical Society Classes
ALL Classes Listed Are Open To The Public!
"Not forsaking the assembling of ourselves together…" Hebrews 10:25
In-person gatherings assist us in recognizing our humanness, in voicing our needs and coming together in energetic ways that technological ways do not.
Theosophical Society Mission Statement: "To serve humanity by cultivating an ever-deepening understanding and realization of the Ageless Wisdom, spiritual self-transformation, and the unity of all life."
WIN a FREE 1-Year NATIONAL and LOCAL T.S.A. Membership
Our lodge celebrates its 104th birthday this year in 2023! Plans are underway to gather at a local park for a picnic when the weather is better in March. If you are not yet a member, ENTER our contest for a FREE 1-YEAR NATIONAL and LOCAL Membership by filling out the contact form under the "Connect!" tab at TheosophySouthFlorida.org/connect/ and noting "Contest 104" in the Message area!
SUNday Speakers Forums
Join us at Thubten Kunga Ling (located in the Cove Shopping Plaza, in the teal colored building upstairs), at 201 S.E.15th Terrace, Suite 206, Deerfield Beach, FL. 33441. Learn more about the venue by visiting this link: https://www.tubtenkunga.org
Feb 5, 2023, 3:30―5 PM
In Person
"Mystic Poets —Yeats And Tagore"
with Brian Burns
William Butler Yeats of Ireland and Rabindranath Tagore of India/Bangladesh are perhaps the two most towering figures of 20th Century Poetry, especially Spiritual Poetry. Amazingly, they were also best Friends and had profound effects upon each other's lives, careers, spiritual evolutions and politics. They were Religious Pacifists, yet called upon to become the reluctant Spiritual Leaders of their respective Country's revolt against the British Empire! Both knew HPB and Colonel Olcott, were present and took part in the founding of the Theosophical Society. Both (especially Tagore) became close friends with Mahatma Gandhi. Join us and learn more about the lives, the times and especially the Poetry of these two incredible Human Beings!
Brian Burns, author of Kwan-Yin Heart and other books, is currently President of our lodge.
Sunday, Feb 12, 2023, 3:30―5 PM
In Person
"Hermann Hesse's Journey To The East"
with Coach Cary Bayer
Perhaps no other novelist of the 20th century inspired more Americans to seek the spiritual life than the Nobel Prize-winning German writer Hermann Hesse. The longtime pacifist's passion for peace resonated in the hearts of so many millions of young people who were deeply opposed to the war in Vietnam. His quest-for-enlightenment novels Siddhartha, Narcissus and Goldmund and The Journey to the East were particularly inspiring to the counterculture movement of the '60s. His interest in Theosophy strongly inspired the writing of Siddhartha, one of the most influential novels of American youth in the '60s. In time, Hesse became the most widely read and translated European author of the 20th century. The Steppenwolf Theater in Chicago and the Magic Theater in San Francisco were both named after elements of his 1927 novel Steppenwolf.
Cary Bayer is the author of Literary Yoga: Writers & Higher Consciousness and Higher Self Meditations; a former teacher of TM; and the founder of Higher Self Healing Meditation.
Feb 19, 2023, 3:30―5 PM
In Person
"ACIM Study Group"
with Markus Edmiston
"Every decision I make is the choice between a grievance and a miracle. I release all grievances now and choose a miracle," (a shift from fear to love as the foundation of my perception). This core concept of ACIM is simple, but not always easy. We will approach the Course as a new ancient language, so we can converse from our Origin, and into our One Self dis-solve (remembering no problem is real in eternity). Please bring your copy of A Course In Miracles if you have one.
Theosophist Markus has had several 'lives' (he likes cats and dogs, but as a Leo born in the year of the Tiger, his personality seems to be closer to a cat, but with more laughter!). His background includes running an International Equity Sales & Trading Dept on Wall St, being an Equity Analyst in Europe and running the Esprit Center in Hudson N.Y. A regular speaker at our lodge on various topics, he has also facilitated ACIM Study Groups at Artserve, Wholefoods Community Room, Unitarian Universalist and Unity Churches in the Greater Fort Lauderdale area.
Feb 26, 2023
In Person
"Sleep And After-Death States Of Consciousness: Part Two"
with Sharon Ann Meyer (aka SAM)
Today we continue our discussion of astral vehicles of consciousness including astral states after physical body death, thought forms, energy changes, after death life principles, and particulars. We shall discuss some comparisons between physical death and waking from sleep.
Wayshower SAM, author of the Lightworker's Log Book Series, founder of SAM I AM PROductions, and administrator of LightworkersLog.com couples ageless wisdom with personal experience in multiple realities. She is the Corresponding Secretary for our lodge.
There is no charge for any of our programs. We operate entirely by donations to balance giving and receiving and to continue our work of spreading the message of theosophy. All donations are tax deductible under the U.S. Internal Revenue Code, section 501(c) (3).
Support your Spiritual Truths!
ONGOING ONLINE CLASSES ~ All Times EST
For ZOOM:
Dial by your location
+1 312 626 6799 US (Chicago)
+1 646 558 8656 US (New York)
+1 301 715 8592 US (Washington D.C)
+1 346 248 7799 US (Houston)
+1 669 900 6833 US (San Jose)
+1 253 215 8782 US (Tacoma)
Find your local number: https://us02web.zoom.us/u/kbENYp7mlc
Sundays, 6―7pm.
BHAGAVAD GITA: CHAPTER 18: The Final Chapter – The Final Frontier – This Chapter sums up everything that has been covered throughout the previous 17 chapters of the Bhagavad Gita. In it's content, the full vision of how the Higher Power, the world and you are non-separate and complete despite the appearance of so much difference; is unfolded. ~ Facilitator: Janani Cleary https://zoom.us/j/3406182173
Meeting ID: 340 618 2173 Passcode: 123456
Wednesdays, 7―8pm.
TATTVABODHA ~ Facilitator: Janani Cleary

https://zoom.us/j/3406182173
Meeting ID: 340 618 2173 Passcode: 123456
This fundamental text provides a foundation for understanding Vedanta.
Spirituality is a very serious subject…isn't it? Spirituality can be defined as being affiliated with the human spirit or soul rather than the physical or material. Many think that in order to be spiritual, we must study, meditate, pray, etc. What could humor possibly have to do with spirituality? Everything! It is said that young children laugh as much as 100 to 200 times a day, compared to a large majority of adults who only get zero to several daily laughs. Prepare to join the laughter as we explore this humorous topic!
We do appreciate all contributions. If you wish to donate, please do so by mailing your donation to:
The Theosophical Society
3907 N. Federal Highway
PO Box #151
Pompano Beach, FL 33064

"To live to benefit mankind is the first step." ~ H. P. B.
Check out the Online School of Theosophy (OST)!


Registration with the school is free and you can enjoy free on demand courses with discussion topics, quizzes, and suggestions for further reading. https://study.theosophical.org.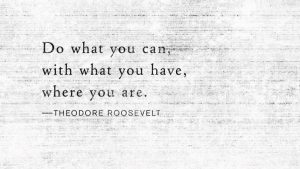 A focus on heart-centered neutrality serves us best at this unprecedented time! Feel free to take a mini-vacation away from stress! Click Here To Find Meditation Tools