🙌

T.S Class Update


The Theosophical Society
3907 N. Federal Highway
PO Box #151
Pompano Beach, FL 33064
SUNday Speakers Forum, May 2, 2021, 3―4:30 PM


"Nutrition, Healing & Spirituality" with Dr. Jay Marienthal
Deerfield Beach, FL 33441 (east of Dixie Hwy and north of Hillsboro Beach).
Join us for news of upcoming in person classes as well!
Support your Spiritual Truths.

Remember, we energetically support what we participate in.
Members: It's time to renew your membership! Renew your local dues by mailing $36 to our P.O. address noted above. National Renewal Form: http://www.Theosophical.org/renewtsa
Non-Members: Consider becoming a member by downloading and filling out the New Membership National Form at http://www.Theosophical.org/members/membership.pdf
ONGOING ONLINE CLASSES ~ All Times EST
For ZOOM:
Dial by your location
+1 312 626 6799 US (Chicago)
+1 646 558 8656 US (New York)
+1 301 715 8592 US (Washington D.C)
+1 346 248 7799 US (Houston)
+1 669 900 6833 US (San Jose)
+1 253 215 8782 US (Tacoma)
Find your local number: https://us02web.zoom.us/u/kbENYp7mlc
Sundays, 6―7pm.
BHAGAVAD GITA: CHAPTER 16 ~ Facilitator: Janani Cleary https://zoom.us/j/3406182173
Meeting ID: 340 618 2173 Passcode: 123456
Mondays, 7―8pm.
ACIM Study Group~ Facilitator: Markus Edmiston
Practical application of the teachings of A Course in Miracles (ACIM) through mutual encouragement, reading and discussion. Markus has had several 'lives' (he likes cats and dogs, but as a Leo born in the year of the Tiger, his personality seems to be closer to a cat, but with more laughter!). His background includes running an International Equity Sales & Trading Dept on Wall St, being an Equity Analyst in Europe and running the Esprit Center in Hudson N.Y. He has facilitated ACIM Study Groups at Artserve, Wholefoods Community Room, Unitarian Universalist and Unity Churches in the Greater Fort Lauderdale area.
https://us02web.zoom.us/j/85820220711
Meeting ID: 858 2022 0711 Passcode: 502432
Tuesdays, 7―8pm.
VIRTUAL SUFI MEDITATION (poetry, music and song) ~ Facilitator: Carole Ross on Houseparty: Like ZOOM, Houseparty is a social networking service that enables group video chatting through mobile and desktop apps. Users receive a notification when friends are online and available to group video chat. Download the House Party app and sign in to:
Carole Ross (hivib1944)
Wednesdays, 7―8pm.
MUNDAKOPANISHAD (Advaita Vedanta) ~ Facilitator: Janani Cleary https://zoom.us/j/3406182173
Meeting ID: 340 618 2173 Passcode: 123456
Upcoming SUNday Speakers Forum
Sunday, June 6, 2021, 3―4:30 PM
"How to Have Spiritual Experiences Through Effortless Meditation," with Cary Bayer
Please keep in mind that we still have expenses, such as this website, and we do appreciate all contributions. If you wish to donate, please do so by mailing your donation to:
The Theosophical Society
3907 N. Federal Highway
PO Box #151
Pompano Beach, FL 33064

"To live to benefit mankind is the first step." ~ H. P. B.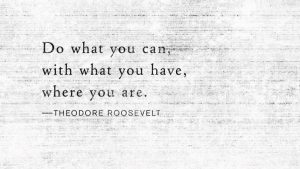 From SAM: There is much more occurring here than any of us will ever know and it is all for GOOD. Keep your vital supplies stocked and remain optimistic. A focus on heart-centered neutrality serves us best at this unprecedented time! Feel free to take a mini-vacation away from stress! Soul Stretch
Free download (right-click on link to save i-phone version): Soul Stretch Free Download
Additional resources are noted in the May 9, 2020 Blog at A Note From SAM
Namaste
SAM