🙌

T.S Class Update


The Theosophical Society
3907 N. Federal Highway
PO Box #151
Pompano Beach, FL 33064
Upcoming SUNday Speakers Forums
Aug 8, 2021, 3:30―5 PM
In person-"The Heart Sutra"

with Brian Burns
According to the traditional story, Avalokita, the Great Bodhisattva of Compassion, sat in meditation in the presence of the Buddha. Inspired by Him, Avalokita went into a deep meditative contemplation on the meaning of emptiness… Upon arising from Meditation, the Bodhisattva composed and recited the Heart Sutra. Today this Sutra is regarded as the most beloved, most powerful and most profound of all Mahayana Buddhist Sutras. It is chanted, sung, read, studied and debated by thousands of people, every day, all over the World. Yet, this Sutra actually seems to offer very little in the realm of fuzzy warm hearts and flowers. Instead, it seems to question the very meaning of Life itself! "No birth, no death. No end of birth and death. No Path. No Attainment…. Form is Emptiness, Emptiness is form…" For some, this Sutra can be terrifying. For others, it is the foundation of Liberation, Courage and Compassion! Join us as we try to decipher how all these seeming contradictions come together to create the Heart Sutra's uplifting message.
Brian Burns is the current President of the Theosophical Society of Miami-Deerfield Beach/South Florida. His book of poetry Kwan-Yin Heart is available as a Kindle Edition through Amazon at https://www.amazon.com/Kwan-Yin-Heart-Brian-Burns-ebook/dp/B00W8GIOAW. As noted in an older BOOK REVIEW:
Brian Burns was born in Brooklyn and moved to rural Lake Ronkonkoma at an early age. This afforded him the opportunity for meditation in pastoral surroundings. Heavily influenced by the spirituality of Zen Buddhism, his poems reflect a desire to attain a higher level of consciousness. The spirit of his book is founded on the ideal that, on the path of enlightenment, no one and nothing can be left behind. This is the promise of Kwan Yin. This is what it means to live the Kwan-Yin heart. For the last fifteen years, Burns has been hosting Sachem Poets, the longest-running adult poet workshop on Long Island. Burns may be on some road to enlightenment, and through his poems he is taking us along for the ride. Enjoy the trip! ―Robert R. Fitzsimmons, author of Collide a Scope, Poetry from All Angles.
Thubten Kunga Ling (located in the Cove Shopping Plaza, in the teal colored building upstairs), at 201 S.E.15th Terrace, Suite 206, Deerfield Beach, FL. 33441
Contact: (954) 790-3383 or (845) 664-1883.
Learn more about the venue by visiting this link: https://www.tubtenkunga.org
Spirituality is a very serious subject…isn't it? Spirituality can be defined as being affiliated with the human spirit or soul rather than the physical or material. Many think that in order to be spiritual, we must study, meditate, pray, etc. What could humor possibly have to do with spirituality? Everything! It is said that young children laugh as much as 100 to 200 times a day, compared to a large majority of adults who only get zero to several daily laughs. Prepare to join the laughter as we explore this humorous topic!
Support your Spiritual Truths.

Remember, we energetically support what we participate in.
Members renew your membership by mailing $36 to our P.O. address noted above.
Non-Members: Consider becoming a member by downloading and filling out the New Membership National Form at http://www.Theosophical.org/members/membership.pdf
If you are already a National member, you can join our local Deerfield Beach Lodge by filling out the Membership Application below.
ONGOING ONLINE CLASSES ~ All Times EST
For ZOOM:
Dial by your location
+1 312 626 6799 US (Chicago)
+1 646 558 8656 US (New York)
+1 301 715 8592 US (Washington D.C)
+1 346 248 7799 US (Houston)
+1 669 900 6833 US (San Jose)
+1 253 215 8782 US (Tacoma)
Find your local number: https://us02web.zoom.us/u/kbENYp7mlc
Sundays, 6―7pm.
BHAGAVAD GITA:

CHAPTER 18: The Final Chapter – The Final Frontier – This Chapter sums up everything that has been covered throughout the previous 17 chapters of the Bhagavad Gita. In it's content, the full vision of how the Higher Power, the world and you are non-separate and complete despite the appearance of so much difference; is unfolded. ~ Facilitator: Janani Cleary https://zoom.us/j/3406182173
Meeting ID: 340 618 2173 Passcode: 123456
Tuesdays, 7―8pm.
VIRTUAL SUFI MEDITATION (poetry, music and song) ~ Facilitator: Carole Ross

on Houseparty: Like ZOOM, Houseparty is a social networking service that enables group video chatting through mobile and desktop apps. Users receive a notification when friends are online and available to group video chat. Download the House Party app and sign in to:
Carole Ross (hivib1944)
Wednesdays, 7―8pm.
MUNDAKOPANISHAD (Advaita Vedanta)  ~ Facilitator: Janani Cleary

https://zoom.us/j/3406182173
Meeting ID: 340 618 2173 Passcode: 123456
We do appreciate all contributions. If you wish to donate, please do so by mailing your donation to:
The Theosophical Society
3907 N. Federal Highway
PO Box #151
Pompano Beach, FL 33064

"To live to benefit mankind is the first step." ~ H. P. B.
Free course via the Online School of Theosophy (OST)!


Registration with the school is free and you can enjoy free on demand courses with discussion topics, quizzes, and suggestions for further reading. The newest class is "The Crest-Jewel of Wisdom" by Janani Cleary. Check out the OST today at https://study.theosophical.org.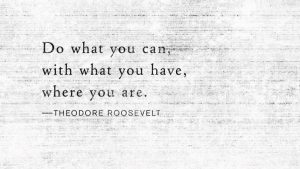 From SAM: There is much more occurring here than any of us will ever know and it is all for GOOD. Keep your vital supplies stocked and remain optimistic. A focus on heart-centered neutrality serves us best at this unprecedented time! Feel free to take a mini-vacation away from stress! Click Here To Find Meditation Tools
Download a free Soul Stretch Meditation: Soul Stretch
Free download (right-click on link to save i-phone version): Soul Stretch Free Download
Additional resources are noted in the May 9, 2020 Blog at A Note From SAM
Namaste
SAM