Edgard Quiroga, Transition Due To Cancer
March 20, 1935 – April 20, 2020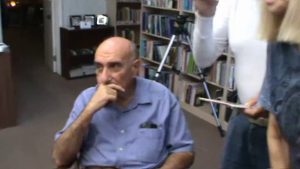 Edgard Quiroga passed away peacefully Monday evening, April 20, at his home. Julian, his oldest son, and Carol Aubrey were by his side. A month earlier, on March 20th, he had celebrated his 85th birthday.
Edgard found out a year ago that a tumor had returned where his left kidney had been removed many years ago. He chose not to have an operation. A few months ago he started having pain in his left leg that worsened and on Friday before Easter he had an MRI. Easter weekend he lost the use of both his legs. On Monday the results of the MRI showed that the tumor had grown and the cancer had spread to his spinal column. He began home hospice.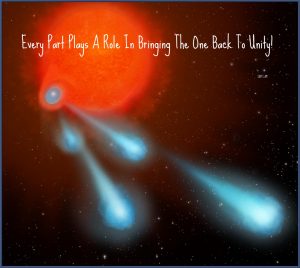 Things progressed quickly as Edgard had hoped. He did not want to linger. Saturday morning Edgard was semi-conscious, as Julian and Carol stayed by his side all day. Jason, Carol and Edgard's youngest son who lives in New Mexico, wrote him a letter that Carol read to him several times, since it was hard to know when he was present. Edgard looked at peace during the three days he was semi-conscious. His breathing remained easy and calm. At the end, he took several deep breaths, opened his eyes wide for a few seconds, and closed his mouth in a smile. As Julian remarked, it was a good death.
Edgard's body will be buried in a simple shroud at Prairie Creek Preservation Cemetery, a green cemetery in Gainesville, Florida, Wednesday, April 29th at 12:30 pm. He will be in the Forest section, next to a Sparkleberry tree. Carol and Julian will not be present but plan to visit at some future time when Jason can be with them.
Edgard greatly appreciated and enjoyed the spiritual dialogue and exploration he found in the Theosophical Society classes and looked forward each week to attending. He also derived much joy and nourishment from sharing his own classes. In lieu of flowers, a donation to the Theosophical Society would be appreciated.
Blessings to all who knew him.
Carol Aubrey
To comply with current restrictions, the Miami/Deerfield Beach Lodge will continue to be closed. We expect to open soon and shall send out a notice when classes resume, most likely in May. Please keep in mind that we still have lodge expenses and if you wish to donate in memory of Edgard, do so by mailing your donation to:
The Theosophical Society
831 SE 9 Street
Deerfield Beach, Florida 33441-5633
Janani Cleary is hosting her classes on Zoom until further notice:
Sunday, 6―7pm. BHAGAVAD GITA: CHAPTER 13 – THE KNOWER AND FIELD TO BE KNOWN ~ Facilitator: Janani Cleary https://zoom.us/j/3406182173
Wednesday, 7―8pm. MUNDAKOPANISHAD (Advaita Vedanta) ~ Facilitator: Janani Cleary https://zoom.us/j/3406182173
Remain optimistic as new and higher frequency creations result through current chaos. Honor and respect everyone for continuing on his or her journey as you recognize your own role in this Great Awakening.
Follow us on Facebook at: https://www.facebook.com/groups/332662810145507/
For webinars and other theosophical teachings visit: Theosophical.org AND study.Theosophical.org.
Early theosophical publications are at: http://blavatskyarchives.com/theosophypdfs/early_theosophical_publications_authors.htm#S