LIFE 101
Are You A Big Self Or A Small Self?
By Coach Cary Bayer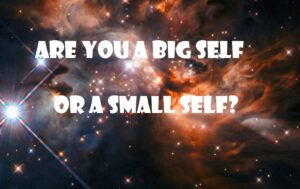 The title of this article would have been a good follow-up question for Dorothy to have asked Glinda in The Wizard of Oz, but since she didn't ask it of her, I'll ask it of you: Are you a big Self or a small self?
Life coaching and empowerment workshops, like the Forum, Life Stream, and the Loving Relationships Training, for example, empower the small self in many valuable ways, and for this reason they're extremely rewarding. They rarely, however, touch the big Self, or individuals' Universal place.
A meditator since I was 17, a teacher of Transcendental Meditation since 20, and the founder of Higher Self Healing Meditation, which I introduced in 2010, I'm clear that meditation can awaken the big Self. As a result, it also empower the lower self in numerous priceless ways, increasing creativity, energy, and peace, among other benefits, while decreasing stress, anxiety, and unhealthy habits.
So What is the Big Self?
The big Self isn't filled with qualities like energy, creativity and happiness like the small self is. The big Self is consciousness, creativity, and happiness. It doesn't expand consciousness because the big Self is Consciousness. Infinite consciousness at that, so you can't add to that which is already infinite.
Because the big Self is found at the transcendental level, where the pure field of Creative Intelligence is, contacting with it through meditation enriches your experience of being creative in myriad ways. Blissful in nature, connecting to It through meditation enlivens your happiness.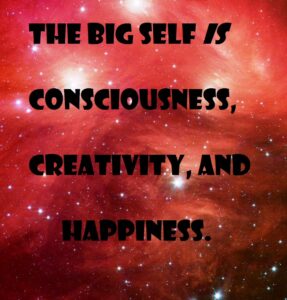 Empowerment programs and life coaching concern themselves with making a difference in how you think and act. Meditation concerns itself with making contact with your inner Being, the foundation of your thinking and behaving. In the same way that improving the way that you think enriches what you do, thereby creating greater achievements and fulfillment, awakening the experience of Being through meditation enriches how you think and act.
There are three fields of life—acting, thinking, and Being. Contacting the field of Being creates a holistic, across-the-board set of benefits in every aspect of your life in much the same way that watering the root of a tree enriches every aspect of its life—from leaves and fruit to bark and branches. Said yet another way, empowerment workshops and life coaching improve you as an individual. Meditation awakens the Universal in you, the foundation of your individuality.
This article doesn't invalidate empowerment workshops or life coaching—both of which I myself offer—but to point out as clearly as I can that there's a transcendental foundation for both of them that exists silently within you at every moment in time. And you can contact it through meditation and gain additional benefits to what both of these fabulous programs already provide. Combining meditation with empowerment programs and life coaching creates a life truly worth living, one that not only achieves great things and develops fulfillment, but one that awakens spiritual Enlightenment, as well.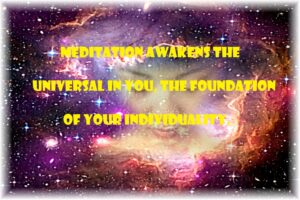 Cary Bayer is a keynote speaker and New York and Florida-based Life Coach, who's worked with Oscar-winners Alan Arkin (Little Miss Sunshine) and Pietro Scalia (JFK, Black Hawk Down), Emmy-winners David Steinberg (Academy Awards presentations) and Judy Henderson (Homeland), and Quality Inns. The author of 15 books, including A Course in Money Miracles, 40 Days to a Happy Life, Relationships 101, Conscious Communication, and How to Overcome Procrastination. Now, he's a former TM teacher, and trainer of teachers, and is the founder of Higher Self Healing Meditation. He is also a long time supporter of the Miami/Deerfield Beach Theosophical Society, presenting regularly on a variety of topics.