🙌 Miami/Deerfield Theosophical Society
March 2022 In-Person Classes
SUNday Speakers Forums
Join us on SUNday at Thubten Kunga Ling in Deerfield Beach, FL. Learn more about the venue by visiting this link: https://www.tubtenkunga.org
March 6, 2022, 3:30―5 PM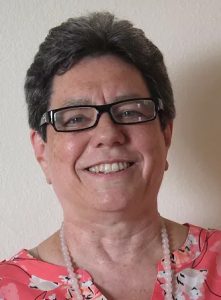 In Person
"What Does "Self Awareness" Really Mean?"
with Jane (Janani) Cleary
The term "Self-Awareness" is defined in many different ways depending on the context and the person's point of view. In this presentation, logic and analysis will be used based on ancient scriptures to unfold how that term has been described for centuries. Such descriptions do carry weight since they have withstood the test of time. In addition, personal life experiences will be drawn upon to see how this methodology syncs up with and in everyday modern life.
Janani studied under Swami Dayananda Saraswati, a renowned teacher and scholar in Advaita Vedanta and Sanskrit, who conducted an accredited course of study at Sandeepany Sadhanalaya at Mumbai, India, in 1978. Since her return to the United States she has been teaching Vedanta classes in affiliation with Arsha Vidya Gurukulam, Saylorsburg, Pennsylvania, and for the past twenty-two years has taught the Bhagavad Gita and the Upanishads at the TS Lodge in Deerfield Beach, Florida. Visit https://www.udemy.com/course/self-awareness-meditation-inner-balance-outer-well-being to partake of a class on "Self Awareness + Meditation=Inner Balance + Outer Well Being: In Search Of The Satisfied Mind" at Udemy.com.
March 13, 2022, 3:30―5 PM
In Person
TBA
with Dr. Jay Marienthal, DC
March 20, 2022, 3:30―5 PM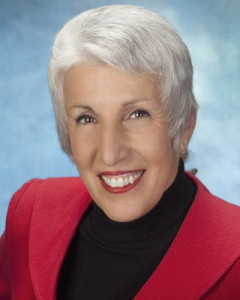 In Person
"DANCING with the FIELD- Measuring, Interacting, Influencing Vibrational Medicine"
with Ellen Kamhi,PhD,RN,AHG(RH),AHN-BC,The Natural Nurse®
In this lecture Ellen will review the history of analyzing the electromagnetic and subtle energy fields of the human body. The use of electromagnetics in conventional medicine will be discussed (nerve impulses, heart beat, membrane permeability, EKG, EEG, TENS). We'll then move beyond electromagnetics into the subtle energy realms of non-locality and vibratory interconnectedness. Both touched based( Reiki, acupuncture, REST) and machine based modalities will be investigated, with an emphasis on the different kinds of machines that are available, such as Computron, List Systems, Quantum Xerroid, and others. Dowsing as a means of measuring and influencing these interactive fields will also be discussed.
Ellen Kamhi attended Rutgers and Cornell Universities, sat on the Panel of Traditional Medicine at Columbia Presbyterian Medical School, and is a Medical School Instructor. She is nationally board certified as a Holistic Nurse (AHN-BC), and offers CE certified Natural Health Education Programs, and thousands of FREE PODCASTS in all aspects of Natural Medicine. https://www.naturalnurse.com/category/radio-shows/
As a leader in the nutraceutical industry, Ellen has advanced credentials and experience as an educator, formulator, and regulatory consultant. Author of many books including The Natural Medicine Chest, and Arthritis, The Alternative Medicine Definitive Guide, Dr. Kamhi educates professionals and consumers about evidence based natural therapeutics.
http://www.naturalnurse.com
http://www.Facebook.com/NaturalNurse
March 27, 2022, 3:30―5 PM
In Person
Miami Theosophical Study Center (English)
with Allix StClair and Sergio Perez
Allix and Sergio will discuss the Miami Theosophical Study Center, which meets on Zoom. They offer two classes:
1- Basic Theosophy class consisting of various topics structured around a TS video, with supplementary reading material.
2- Advanced Book Club, which is currently studying The Divine Plan by G. Barborka. This offering is open to anyone with a strong background in theosophical concepts.
Support your Spiritual Truths
There is no charge for any of our programs. We operate entirely by donations to balance giving and receiving and to continue our work of spreading the message of theosophy. All donations are tax deductible under the U.S. Internal Revenue Code, section 501(c) (3).