🙌

Miami/Deerfield Theosophical Society November 2022 Class Update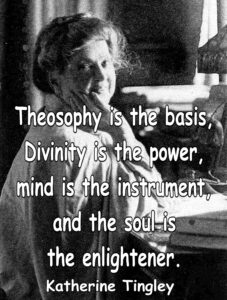 "Not forsaking the assembling of ourselves together…" Hebrews 10:25
In-person gatherings assist us in recognizing our humanness, in voicing our needs and coming together in energetic ways that technological ways do not.
Theosophical Society Mission Statement: "To serve humanity by cultivating an ever-deepening understanding and realization of the Ageless Wisdom, spiritual self-transformation, and the unity of all life."
Our lodge will celebrate its 104th birthday on February 9, 2023! If you are already a National member, you can join our lodge by filling out and mailing in the Membership Application below.
SUNday Speakers Forums
Join us at Thubten Kunga Ling (located in the Cove Shopping Plaza, in the teal colored building upstairs), at 201 S.E.15th Terrace, Suite 206, Deerfield Beach, FL. 33441. Learn more about the venue by visiting this link: https://www.tubtenkunga.org
Nov 6, 2022, 3:30―5 PM
In Person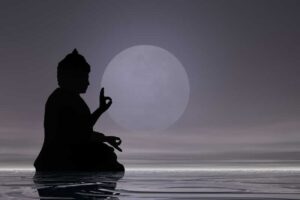 "Milareppa…The Poet Saint of Tibet"
with Brian Burns
Milareppa's early life was far from saintly. In fact, it was filled with anger, vengeance, intrigue, witchcraft and murder. Yet, through great spiritual effort, he transformed himself into a holy being, who has become known as the Saint Francis of Tibet! Join us today as we learn about his amazing story and hear some of his lovely poetry.
Brian Burns, author of Kwan-Yin Heart and other books, was born in Brooklyn and moved to rural Lake Ronkonkoma at an early age, which afforded him the opportunity for meditation in pastoral surroundings. Before moving to Deerfield Beach, Florida, he hosted Sachem Poets, the longest-running adult poet workshop on Long Island. Brian is currently our lodge President.
Sunday, Nov 13, 2022, 3:30―5 PM
In Person
"QIGONG: The Art of Self-Healing"
with Dashi Kocica, AP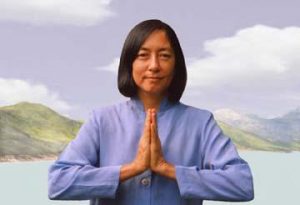 Dashi will share her own miraculous healing story of how she cured herself of a partial hearing loss in 1997 in China, with the daily practice of Qigong. Then she will explain in simple terms what Qi is, why it is important to your health, and how the daily practice of Qigong can reverse pain and disease, improve memory, and promote life-long health and inner harmony. After demonstrating some Qigong forms, together we will create a "group healing Qi field" and practice the Guided Healing Meditation.
Dashi Chu Kocica, AP, is an Acupuncture Physician, specializing in Asian Healing Arts and self-healing. She teaches and lectures on the healing benefits of Qigong, Taiji Chuan, and yoga at home and abroad, and is the author of over a dozen DVDs on Qigong and rejuvenation. Visit AsianHealingArts.org for more information.
Nov 20, 2022, 3:30―5 PM
In Person
"Higher Self Healing Meditation: The Effortless Path to Samadhi"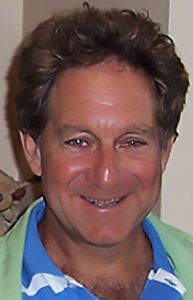 with Life Coach Cary Bayer
For thousands of years, the Bhagavad Gita has been inviting mankind to have a spiritual experience and become enlightened. It teaches that, beyond the quietest level of your mind, rests your higher Self. Contact with this Transcendent source within you is a deeply peaceful spiritual experience, so is living from it on a 24/7 basis in daily life. Higher Self Meditations author Cary Bayer will show how an effortless meditation can give you this spiritual contact.
Cary Bayer, an author, keynote speaker, and New York and Florida-based Life Coach, taught Transcendental Meditation for three decades and trained dozens of its teachers before developing Higher Self Healing Meditation in 2010. Learn more about Cary at CaryBayer.com.
Nov 27, 2022, 3:30―5 PM
In Person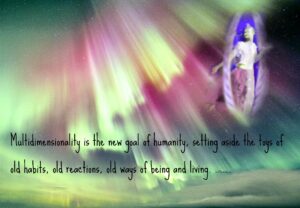 "Tapping Into Multiple Planes of Nature"
Sharon Ann Meyer (SAM)
Everything is energy in a state of constant motion, and humans have the ability to tap into these multiple Planes of Nature. Our three vehicles of consciousness (physical, astral, and mental) use the instruments of desire, thought, and action to co-create worlds within these planes, but how do we determine what state of awareness we are experiencing? Join us as we continue to examine this dilemma by discussing states of awareness that we all move through before attaining enlightenment.
Wayshower SAM is author of the "Lightworker's Log Book Series," accounting her experiences of awakening to multiple realities after the physical deaths of a son and daughter. She is the founder of SAM I AM PROductions, administrator of the popular Internet resource, LightworkersLog.com, and Corresponding Secretary for our lodge.
There is no charge for any of our programs. We operate entirely by donations to balance giving and receiving and to continue our work of spreading the message of theosophy. All donations are tax deductible under the U.S. Internal Revenue Code, section 501(c) (3).
Support your Spiritual Truths!
ONGOING ONLINE CLASSES ~ All Times EST
For ZOOM:
Dial by your location
+1 312 626 6799 US (Chicago)
+1 646 558 8656 US (New York)
+1 301 715 8592 US (Washington D.C)
+1 346 248 7799 US (Houston)
+1 669 900 6833 US (San Jose)
+1 253 215 8782 US (Tacoma)
Find your local number: https://us02web.zoom.us/u/kbENYp7mlc
Sundays, 6―7pm.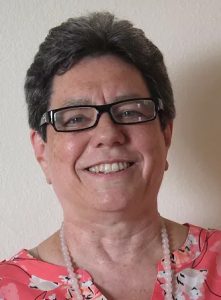 BHAGAVAD GITA:

CHAPTER 18: The Final Chapter – The Final Frontier – This Chapter sums up everything that has been covered throughout the previous 17 chapters of the Bhagavad Gita. In it's content, the full vision of how the Higher Power, the world and you are non-separate and complete despite the appearance of so much difference; is unfolded. ~ Facilitator: Janani Cleary https://zoom.us/j/3406182173
Meeting ID: 340 618 2173 Passcode: 123456
Wednesdays, 7―8pm.
Kenopanishad ~ Facilitator: Janani Cleary

https://zoom.us/j/3406182173
Meeting ID: 340 618 2173 Passcode: 123456
This short and basic Upanishad from the second section of the Vedas is a short but complete unfoldment of non-duality. It uses carefully crafted descriptions that give the mind a good mental workout that are as refreshing and enervating as they are self-revealing!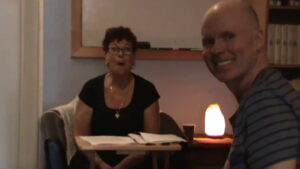 We do appreciate all contributions. If you wish to donate, please do so by mailing your donation to:
The Theosophical Society
3907 N. Federal Highway
PO Box #151
Pompano Beach, FL 33064

"To live to benefit mankind is the first step."
~ H. P. B. ~