"Not forsaking the assembling of ourselves together…" Hebrews 10:25
In-person gatherings assist us in recognizing our humanness, in voicing our needs and coming together in energetic ways that technological ways do not.
Theosophical Society Mission Statement: "To serve humanity by cultivating an ever-deepening understanding and realization of the Ageless Wisdom, spiritual self-transformation, and the unity of all life."
SUNday Speakers Forums
Join us at Thubten Kunga Ling (located in the Cove Shopping Plaza, in the teal colored building upstairs), at 201 S.E.15th Terrace, Suite 206, Deerfield Beach, FL. 33441. Learn more about the venue by visiting this link: https://www.tubtenkunga.org
Dec 4, 2022, 3:30―5 PM
In Person
"A Year to Live by Stephen Levine
with Markus Edmiston
Markus will discuss the key aspects of this year long self-study and sharing-group process, and include two of the guided meditations. The question 'what is born?' becomes gradually more significant than 'what is death or what dies?' as one practices the steps and lets the process extend the realm of being. Preparing for death is one of the most rational and rewarding acts of a lifetime. It is an exercise that gives us the opportunity to deal with unfinished business and enter into a new and vibrant relationship with life.
Theosophist Markus has had several 'lives' (he likes cats and dogs, but as a Leo born in the year of the Tiger, his personality seems to be closer to a cat, but with more laughter!). His background includes running an International Equity Sales & Trading Dept on Wall St, being an Equity Analyst in Europe and running the Esprit Center in Hudson N.Y. A regular speaker at our lodge on various topics, he has also facilitated ACIM Study Groups at Artserve, Wholefoods Community Room, Unitarian Universalist and Unity Churches in the Greater Fort Lauderdale area.
Sunday, Dec 11, 2022, 3:30―5 PM
In Person
"The Way of The Practitioner and the Origins of Extremism"
with John Wulf
Join us as John discusses flow, connection, communication and the warning in The Book of Genesis; paradoxes of Language, Knowledge and Power.
John Wulf is an NPL Trainer, Certified Practitioner of Rapid Trauma Resolution, Clinical Hypnotherapist, and graduate of the Landmark Advanced Courses. He has been a supporter and speaker at the TS Lodge in Deerfield Beach, Florida for several years.
Dec 18, 2022, 3:30―5 PM
In Person
"Tapping Into Multiple Planes of Nature"
Sharon Ann Meyer (SAM)
Our three vehicles of consciousness (physical, astral, and mental) use the instruments of desire, thought, and action to co-create worlds within these planes, but how do we determine what state of awareness we are experiencing? How do we tap into higher Planes of Nature? Join us as we continue to examine this dilemma by discussing the work of past T.S.A. President Annie Besant.
Wayshower SAM is author of the "Lightworker's Log Book Series," accounting her experiences of awakening to multiple realities after the physical deaths of a son and daughter. She is the founder of SAM I AM PROductions, administrator of the popular Internet resource, LightworkersLog.com, and Corresponding Secretary for our lodge.
Dec 25, 2022
Merry Christmas!
Jan 1, 2023, 3:30―5 PM
In Person
"New Year's Meditations"
with Brian Burns & Tony Spaterella
Please join us for chanting, drumming, special meditations, healing practices and purifications to welcome in the New Year.
Brian Burns, author of Kwan-Yin Heart and other books, is currently President of our lodge. Tony Spatarella is a past President of our lodge, musician, and author.
There is no charge for any of our programs. We operate entirely by donations to balance giving and receiving and to continue our work of spreading the message of theosophy. All donations are tax deductible under the U.S. Internal Revenue Code, section 501(c) (3).
Support your Spiritual Truths!
ONGOING ONLINE CLASSES ~ All Times EST
For ZOOM:
Dial by your location
+1 312 626 6799 US (Chicago)
+1 646 558 8656 US (New York)
+1 301 715 8592 US (Washington D.C)
+1 346 248 7799 US (Houston)
+1 669 900 6833 US (San Jose)
+1 253 215 8782 US (Tacoma)
Find your local number: https://us02web.zoom.us/u/kbENYp7mlc
Sundays, 6―7pm.
BHAGAVAD GITA: CHAPTER 18: The Final Chapter – The Final Frontier – This Chapter sums up everything that has been covered throughout the previous 17 chapters of the Bhagavad Gita. In it's content, the full vision of how the Higher Power, the world and you are non-separate and complete despite the appearance of so much difference; is unfolded. ~ Facilitator: Janani Cleary https://zoom.us/j/3406182173
Meeting ID: 340 618 2173 Passcode: 123456
Wednesdays, 7―8pm.
Kenopanishad ~ Facilitator: Janani Cleary

https://zoom.us/j/3406182173
Meeting ID: 340 618 2173 Passcode: 123456
This short and basic Upanishad from the second section of the Vedas is a short but complete unfoldment of non-duality. It uses carefully crafted descriptions that give the mind a good mental workout that are as refreshing and enervating as they are self-revealing!
The Florida Federation TSA
presents a special Zoom event
Dawn of a New Era: Krishnamurti and the
Wisdom Explosion in the American Age by Aryel Sanat
December 18, 2022, 1:30 PM (English); 3:00 PM (Spanish)
Event finishes at 5 PM.
Aryel Sanat's presentation is based on his homonymous soon-to-be-published book, which is about the unprecedented wisdom revolution that we are in the midst of. That transformation of consciousness has its sources in the very ancient yet ever new perennial wisdom. The grand wisdom explosion began with America's founding documents, was intensified through H.P. Blavatsky's planetary message―and finally found its voice in Krishnamurti's transformative insights, researches, and observations. This is, by far, the most exciting time ever to be alive―and the most challenging.
Aryel Sanat, author of The Inner Life of Krishnamurti, The Analytical Fallacy, and the soon-to-be-published Dawn of a New Era: Krishnamurti and the Wisdom Explosion in the American Age, is a former professor of philosophy and religion at the American University in Washington D.C. He has been an active T.S. member since 1963. He has always emphasized the primacy of the esoteric. The esoteric is what happens when there is a perennial initiation―which is a major spiritual-psychological transformation, and is totally unrelated to rituals, to what one believes in or what one has read. That transformation is essential in order to understand a truer significance of any and all exoteric teachings." Unfortunately, it is precisely such exoteric teachings that many have assumed to be what they mistakenly call Theosophy. He has lectured, taught,and participated in dialogues internationally on theosophical subjects since 1964.
The Florida Federation is inviting you to a scheduled Zoom meeting.
Topic: Dawn of a New Era (in English)
Time: Dec 18, 2022 01:30 PM Eastern Time (US and Canada)
Meeting ID: 865 5735 2707 Passcode: 089094
Topic: Dawn of a New Era (in Spanish)
Time: Dec 18, 2022 03:00 PM Eastern Time (US and Canada)
Meeting ID: 825 9650 5960 Passcode: 794207
One tap mobile
+19292056099,,86557352707#,,,,*089094# US (New York)
+13017158592,,86557352707#,,,,*089094# US (Washington DC)
Dial by your location
+1 929 205 6099 US (New York)
+1 301 715 8592 US (Washington DC)
+1 305 224 1968 US
+1 309 205 3325 US
+1 312 626 6799 US (Chicago)
+1 646 931 3860 US
+1 719 359 4580 US
+1 253 205 0468 US
+1 253 215 8782 US (Tacoma)
+1 346 248 7799 US (Houston)
+1 360 209 5623 US
+1 386 347 5053 US
+1 507 473 4847 US
+1 564 217 2000 US
+1 669 444 9171 US
+1 669 900 6833 US (San Jose)
+1 689 278 1000 US
You can also visit the Facebook page "Florida Federation Theosophical Society" for the links to this presentation and to share with your friends and family.
Willie Garner
President, Florida Federation TSA
Spirituality is a very serious subject…isn't it? Spirituality can be defined as being affiliated with the human spirit or soul rather than the physical or material. Many think that in order to be spiritual, we must study, meditate, pray, etc. What could humor possibly have to do with spirituality? Everything! It is said that young children laugh as much as 100 to 200 times a day, compared to a large majority of adults who only get zero to several daily laughs. Prepare to join the laughter as we explore this humorous topic!
We do appreciate all contributions. If you wish to donate, please do so by mailing your donation to:
The Theosophical Society
3907 N. Federal Highway
PO Box #151
Pompano Beach, FL 33064

"To live to benefit mankind is the first step." ~ H. P. B.
Check out the Online School of Theosophy (OST)!


Registration with the school is free and you can enjoy free on demand courses with discussion topics, quizzes, and suggestions for further reading. https://study.theosophical.org.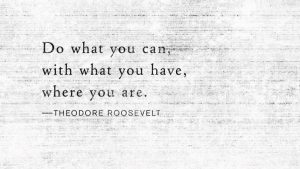 A focus on heart-centered neutrality serves us best at this unprecedented time! Feel free to take a mini-vacation away from stress! Click Here To Find Meditation Tools