🙌

Miami/Deerfield Theosophical Society May 2023 Classes
"Not forsaking the assembling of ourselves together…" Hebrews 10:25
In-person gatherings assist us in recognizing our humanness, in voicing our needs and coming together in energetic ways that technological ways do not. Classes are open to the public on a Donation basis, balancing giving and receiving.
Theosophical Society Mission Statement: "To serve humanity by cultivating an ever-deepening understanding and realization of the Ageless Wisdom, spiritual self-transformation, and the unity of all life."
One chief value of Theosophical Society membership lies in the insight into certain fundamental truths —Laws of Reincarnation, Karma, and Brotherhood of Man—knowledge of which offers inspiration, hope, and contentment. Knowledge becomes increasingly valuable, transmutes into service, and increases through companionship of other members who know, all joining together in the great work of quickening evolution and uplifting the world. As one lives the truths, they become part of us, while joining forces with members of the Society holding the same ideals and beliefs. Friendships form, increasing cooperative efforts led by great spiritual and temporal force, for the helping and guiding of humanity. (P. Pavri. B.Sc., L.C.E., Theosophy Explained In Questions And Answers)
If you are already a member of the Theosophical Society in America, you can join our lodge by filling out and mailing in the Membership Application at our website.
SUNday Speakers Forums
Join us at Thubten Kunga Ling (located in the Cove Shopping Plaza, in the teal colored building upstairs), at 201 S.E.15th Terrace, Suite 206, Deerfield Beach, FL. 33441. Learn more about the venue by visiting this link: https://thubtenkungaling.org
May 7, 2023, 3:30―5 PM
In Person
"White Lotus Day – HPB And Divine Mothers"
with Brian Burns
Join us as we honor Helena Petrovna Blavatsky (H.P.B.), a founder of The Theosophical Society who transitioned on May 8th, 1891. We will also discuss Divine Mothers as a universal figure who appears in different forms in all religions including Isis as mentioned by H.B.P. in Isis Unveiled, Mother Mary, Tara, Kwan Yin, Parvate, and Kali-Ma.
Brian Burns was heavily influenced by the spirituality of Zen Buddhism and is the author of Kwan-Yin Heart and other books. He continues to guide and support the lodge as our President.
Sunday, May 14, 2023, 3:30―5 PM
"Discover Why You're Here"
with Cary Bayer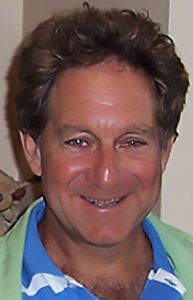 What college student hasn't pondered the existential question, "Why am I here?" Others have asked, "Who am I?" Pilate asked Jesus, "What is Truth?" These questions are answered profoundly in the talk, "Discover Why You're Here." It looks at 4 areas of your life: * Spiritual; * Career; * Relationships; *Planetary contributions. This presentation will enable you to come away with a much clearer and deeper understanding of why you're in your body on this planet at this time.
Cary Bayer is author of How to Create a Lovelihood: Prospering by Living on Purpose, a former teacher of Transcendental Meditation and trainer of its teachers, and the founder of Higher Self Healing Meditation. For more information visit Cary Bayer.
May 21, 2023, 3:30―5 PM
In Person
"Why The Aquarian Age Is Now Upon Us And It's Impact In Your Life"
with Ron Watson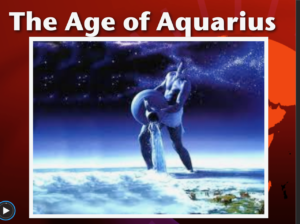 Join us for an informative discussion on astrology and scripture during this momentous Age of Aquarius. "When the sign of the son of man appears in Heaven, then shall all the tribes of Earth mourn." This is the sign of Aquarius in Heavens.
Acts 2:17- And it shall come to pass in the last days, saith God, I will pour out of my spirit upon all flesh: and your sons and your daughters shall prophesy, and your young men shall see visions, and your old men shall dream dreams;
Acts 2:18- And on my servants and on my handmaidens I will pour out in those days of my spirit; and they shall prophesy;
Acts 2:19- And I will shew wonders in heaven above, and signs in the earth beneath…
Acts 2:20- the sun shall be turned into darkness, and the moon into blood, before that great and notable day of the Lord come.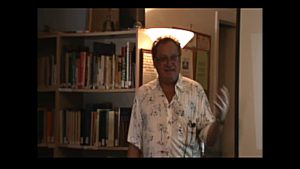 This is the Water Bearer, or Aquarius, in Heaven pouring out the spirit of the living waters that Christ spoke of.
Ron is an internationally sought after astrologer, author and media personality. His talents for gently guiding his listeners to a deeper understanding of their relation-ship to Divine Principles are recognized by thousands of devoted listeners. Find more about Ron at AquarianAwakening.com.
May 28, 2023
In Person
"What Do Chakras Have To Do With The Bridge?"
with Sharon Ann Meyer (aka SAM)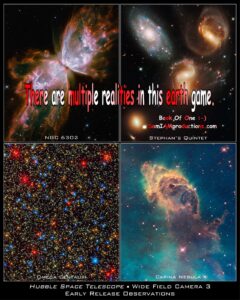 Classes on the Seven Planes of Nature continue as we vibrate ourselves to connections of Higher ways of BEing. Today's sharing begins with open discussion and group sharing, and continues on to learning of the physical, spiritual and psychic role of chakras, signs of imbalances, and techniques to heal and balance chakras to improve our well being. This is Part One of this very important subject.
Wayshower SAM, author of the Lightworker's Log Book Series, founder of SAM I AM PROductions, and administrator of LightworkersLog.com couples ageless wisdom with personal experience in multiple realities. She is the Corresponding Secretary for our lodge.
There is no charge for any of our programs. We operate entirely by donations to balance giving and receiving and to continue our work of spreading the message of theosophy. All donations are tax deductible under the U.S. Internal Revenue Code, section 501(c) (3).
Support your Spiritual Truths!
ONGOING ONLINE CLASSES ~ All Times EST
For ZOOM:
Dial by your location
+1 312 626 6799 US (Chicago)
+1 646 558 8656 US (New York)
+1 301 715 8592 US (Washington D.C)
+1 346 248 7799 US (Houston)
+1 669 900 6833 US (San Jose)
+1 253 215 8782 US (Tacoma)
Find your local number: https://us02web.zoom.us/u/kbENYp7mlc
Sundays, 6―7pm.
BHAGAVAD GITA: CHAPTER 18: The Final Chapter – The Final Frontier – This Chapter sums up everything that has been covered throughout the previous 17 chapters of the Bhagavad Gita. In it's content, the full vision of how the Higher Power, the world and you are non-separate and complete despite the appearance of so much difference; is unfolded. ~ Facilitator: Janani Cleary https://zoom.us/j/3406182173
Meeting ID: 825 182 6144 Passcode: 123456
Wednesdays, 7―8pm.
TATTVABODHA ~ Facilitator: Janani Cleary

https://zoom.us/j/3406182173
Meeting ID: 825 182 6144 Passcode: 123456
This fundamental text provides a foundation for understanding Vedanta.
Remember, whatever we participate in feeds it to exist. We do appreciate all contributions. If you wish to donate, please do so by mailing your donation to:
The Theosophical Society
3907 N. Federal Highway
PO Box #151
Pompano Beach, FL 33064

"To live to benefit mankind is the first step." ~ H. P. B.